FRANKFURT/SINGAPORE, June 5, 2023 ­ Star Alliance, the world's first and largest global airline alliance, is pleased to announce that Theo Panagiotoulias has been chosen to become its next CEO.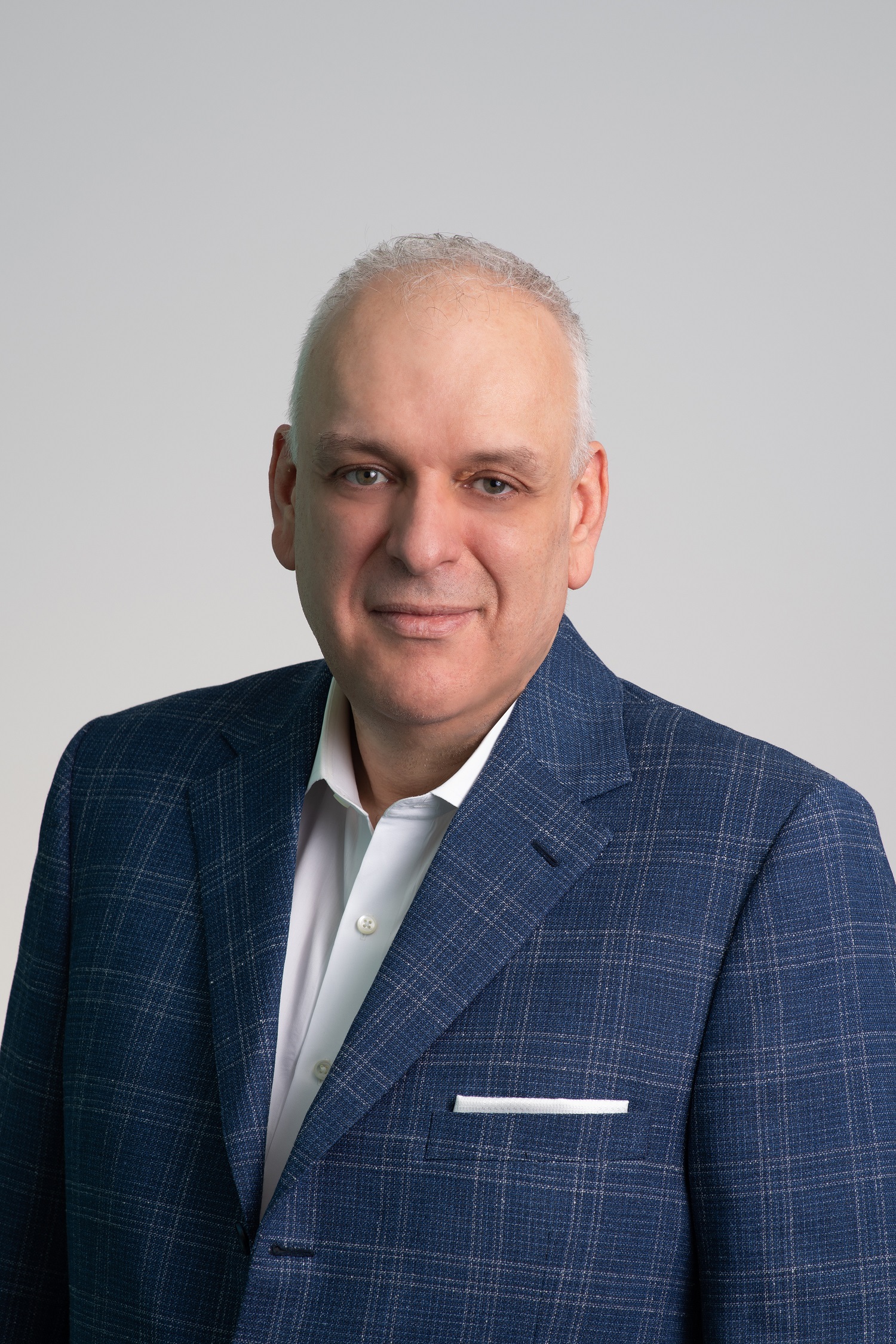 Mr Panagiotoulias has more than 25 years' international experience in the airline and aviation industry. He joins Star Alliance from Hawaiian Airlines, where he had been Senior VP for Global Sales and Alliances since 2014. Previously, Mr Panagiotoulias was VP and GM (Asia Pacific) at travel technology provider Sabre Corporation, as well as a 15-year veteran of American Airlines, where he held several commercial, operational and management positions. His full biography is appended.
"On behalf of the board of Star Alliance, I would like to congratulate Theo for being named the next CEO of Star Alliance," said Scott Kirby, CEO of United Airlines and Chairman of the Star Alliance Chief Executive Board. "Theo's international commercial and airline experience have given him a good understanding of the challenges and opportunities facing our industry today. I believe he is the right person to lead Star Alliance into the future."
"Star Alliance connects the world," said Mr Panagiotoulias. "More than 200 million customers fly with its 26 member airlines each year, on more than 16,000 flights each day. The Alliance has also led the revolution to promote a more seamless passenger experience. I am honoured that I've been chosen to lead the Star Alliance team and work directly with our 26 member carriers, as we continue to innovate as the world's leading airline alliance."
Mr Panagiotoulias will succeed Charlotta Wieland, who has been seconded from SAS – Scandinavian Airlines to serve as Star Alliance's interim CEO since January 2023. With Mr Panagiotoulias coming on board, Ms Wieland will return to SAS, and also rejoin Star Alliance's Alliance Management Board as the representative for SAS. Mr Panagiotoulias' appointment is expected to take effect within the coming months, upon the completion of certain administrative processes and clearances.
"On behalf of Star Alliance and its member carriers, I would like to thank Charlotta for her service to Star Alliance as interim CEO, and welcome her back to her seat on the Alliance Management Board," said Mr Kirby.
Star Alliance was named the World's Best Airline Alliance by Skytrax in 2022. It aims to facilitate a seamless, high-quality traveller experience across its 26 member carriers, with smooth transfers across an extensive global network, together with rewards and recognition for frequent international travellers.
In 2022, the Alliance celebrated its 25th anniversary as the longest-running international airline alliance. It also marked several important milestones, including the launch of the world's first airline alliance credit card with HSBC Australia, and the formation of an intermodal travel model, which extends the Alliance's network beyond air travel to other transport ecosystems, such as rail networks.
About Ethiopian

Ethiopian Airlines (Ethiopian) is the fastest-growing airlines brand globally and the continent's largest airline brand. In its seventy-seven years of successful operations, Ethiopian, the fastest growing airline, has become one of the continent's leading carriers, unrivalled in efficiency and operational success. In addition to its main hub in Addis Ababa, Ethiopia is also pursuing its multi-hub strategy through hubs in Lomé, Togo with ASKY, in Lilongwe, Malawi with Malawi Airlines and in Lusaka, Zambia with Zambia Airways. Ethiopian commands the lion's share of the Pan-African passenger and cargo network operating the youngest and most modern fleet to more than 150 domestic and international passenger and cargo destinations across five continents.

Ethiopian's fleet category consists of ultra-modern and environmentally friendly aircraft such as Boeing 737s, 777s, 787s, Airbus A350-900 and Bombardier Dash 8-400 double cabin with an average fleet age of seven years. In fact, Ethiopian is the first airline in Africa to own and operate most of these aircraft.

Having achieved its strategic plan (Vision 2025) ahead of time, Ethiopian is currently implementing a 15-year strategic plan called Vision 2035 that will see it become one of the top 20 most competitive and leading aviation groups in the world by providing safe, secured, market driven and customer focused Passenger and Cargo Transport and Logistics, Aviation Training, Airport Management and Ground Services, MRO and Aerospace Manufacturing and Travel and Tourism Services. As a multi-award-winning airline, Ethiopian has been the champion in various coveted awards including Skytrax's 'Best Airline in Africa Award' for five consecutive years among others. The airline has been a Star Alliance member since 2011 and has been registering more than threefold growth in the past 10 years.

For additional information, please visit www.ethiopianairlines.com

Email: CorporateCommunication@ethiopianairlines.com

Contact: (251-11)517-8913/8165/8907

Social Media

Facebook: https://www.facebook.com/EthiopianAirlines.official

Twitter: https://twitter.com/flyethiopian

Instagram: https://www.instagram.com/fly.ethiopian/

YouTube: https://www.youtube.com/channel/UCCV26xfT57LiOgrZM45ouCg/featured

LinkedIn: https://www.linkedin.com/company/ethiopian-airlines/

Telegram: https://t.me/ethiopian_airlines

About Star Alliance
The Star Alliance network was established in 1997 as the first truly global airline alliance, based on a customer value proposition of global reach, worldwide recognition and seamless service. Since inception, it has offered the largest and most comprehensive airline network, with a focus on improving customer experience across the Alliance journey.
The member airlines are: Aegean Airlines, Air Canada, Air China, Air India, Air New Zealand, ANA, Asiana Airlines, Austrian, Avianca, Brussels Airlines, Copa Airlines, Croatia Airlines, EGYPTAIR, Ethiopian Airlines, EVA Air, LOT Polish Airlines, Lufthansa, Scandinavian Airlines, Shenzhen Airlines, Singapore Airlines, South African Airways, SWISS, TAP Air Portugal, THAI, Turkish Airlines, and United Airlines.
Overall, the Star Alliance network currently offers more than 16,000 daily flights to almost 1,200 airports in 186 countries. Further connecting flights are offered by Star Alliance Connecting Partners Juneyao Airlines and THAI Smile Airways.
Star Alliance Press Office:
+49 69 96375 183
mediarelations@staralliance.com