Addis Ababa, 12 September 2019
Ethiopian Airlines Group, the largest and the fastest growing African Global Aviation Group, is pleased to announce that it has finalized all preparations to launch a thrice weekly flights to Houston, Texas as of December 16, 2019.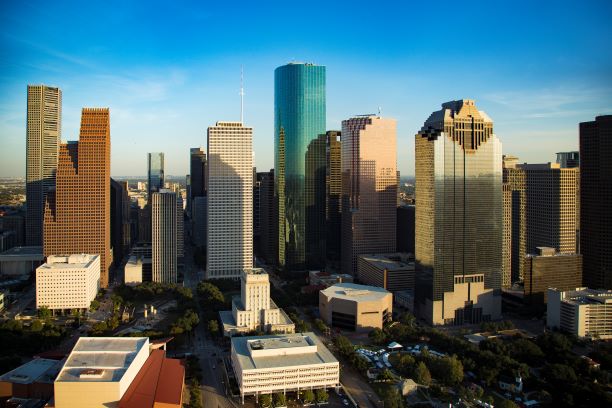 Houston is the fourth most populous city in the United States and the world's largest concentration of healthcare and research institutions as well as NASA's Johnson Space Center, where the Mission Control Center is located.
The new Houston flights will be operated via Ethiopian West African Hub in Lomé, Togo, and will facilitate the travel of the large African community in the Houston area as well as the oil and gas industry and other companies doing business in the region.
Group CEO of Ethiopian Airlines, Mr. Tewolde GebreMariam, remarked, "The U.S. is among our most important markets owing to the presence of a large African community and growing investment, trade and tourism relations with Africa. Our new route structure with additional frequencies to multiple gateways and the opening of new route to Houston are aimed at responding to the market demand and availing the best possible connectivity between the USA and over 60 African destinations. The new flights will provide the only direct and most efficient connections between Houston and West Africa.
Onboard our flights, our customers will continue to enjoy our premium and award-winning service on the most technologically advanced commercial aircraft, the Boeing 787. In line with our Vision 2025 strategic roadmap, we will keep on expanding our U.S. and African network so as to facilitate people-to-people ties and the flow of investment, trade and tourism."
Africa's leading carrier, Ethiopian Airlines, has been expanding its international destinations which have now reached 125. Marseille, Garowe and Beira are the new international destinations launched recently.
The flight to Houston will be dispatched as per the below schedule:
Flight Number

Frequency

Departure Airport

Departure Time

Arrival Airport

Arrival Time

Sub fleet

ET 0518

Mon, Wed, Sat

ADD

8:30

LFW

11:20

ET 788

.......

LFW

12:40

IAH

20:20

ET 788

ET 0519

Tue, Thu, Sun

IAH

16:00

LFW

11:40

ET 788

.......

LFW

12:40

ADD

21:00

ET 788

ET 0518

Mon, Wed, Sat

ADD

8:30

LFW

11:20

ET 788

.......

LFW

12:40

IAH

21:20

ET 788

ET 0519

Tue, Thu, Sun

IAH

17:00

LFW

11:40

ET 788

.......

LFW

12:40

ADD

21:00

ET 788
Photo Caption: Houston Downtown
Note to Editors:
About Ethiopian
Ethiopian Airlines (Ethiopian) is the fastest growing Airline in Africa. In its seventy plus years of operation, Ethiopian has become the continent's leading carrier, unrivalled in efficiency and operational success.
Ethiopian commands the lion's share of the Pan-African passenger and cargo network operating the youngest and most modern fleet to more than 120 international passenger and cargo destinations across five continents. Ethiopian fleet includes ultra-modern and environmentally friendly aircraft such as Airbus A350, Boeing 787-8, Boeing 787-9, Boeing 777-300ER, Boeing 777-200LR, Boeing 777-200 Freighter, Bombardier Q-400 double cabin with an average fleet age of five years. In fact, Ethiopian is the first airline in Africa to own and operate these aircraft. Ethiopian is currently implementing a 15-year strategic plan called Vision 2025 that led it to become the leading aviation group in Africa with Six business centers: Ethiopian International Services; Ethiopian Cargo & Logistics Services; Ethiopian MRO Services; Ethiopian Aviation Academy; Ethiopian ADD Hub Ground Services and Ethiopian Airports Services. Ethiopian is a multi-award-winning airline registering an average growth of 25% in the past eight years.
For more information about this press release, please contact:
Tel :( 251-1)517-89-07/656/165/913/529
CorporateCommunication@ethiopianairlines.com
www.facebook.com/ethiopianairlines