Addis Ababa, 17 May 2021
Ethiopian Airlines Group, Africa's leading airline, has started vaccinating its employees against COVID-19 as of 14 May 2021 in its temporarily opened vaccination center. Ethiopian Medical Center is equipped with the latest facilities to give the service in its temporary vaccination center at Ethiopian Aviation Academy. Front line employees with direct contact with customers and partners will get priority. All employees will get the second dose of the vaccine four weeks after they take their first dose.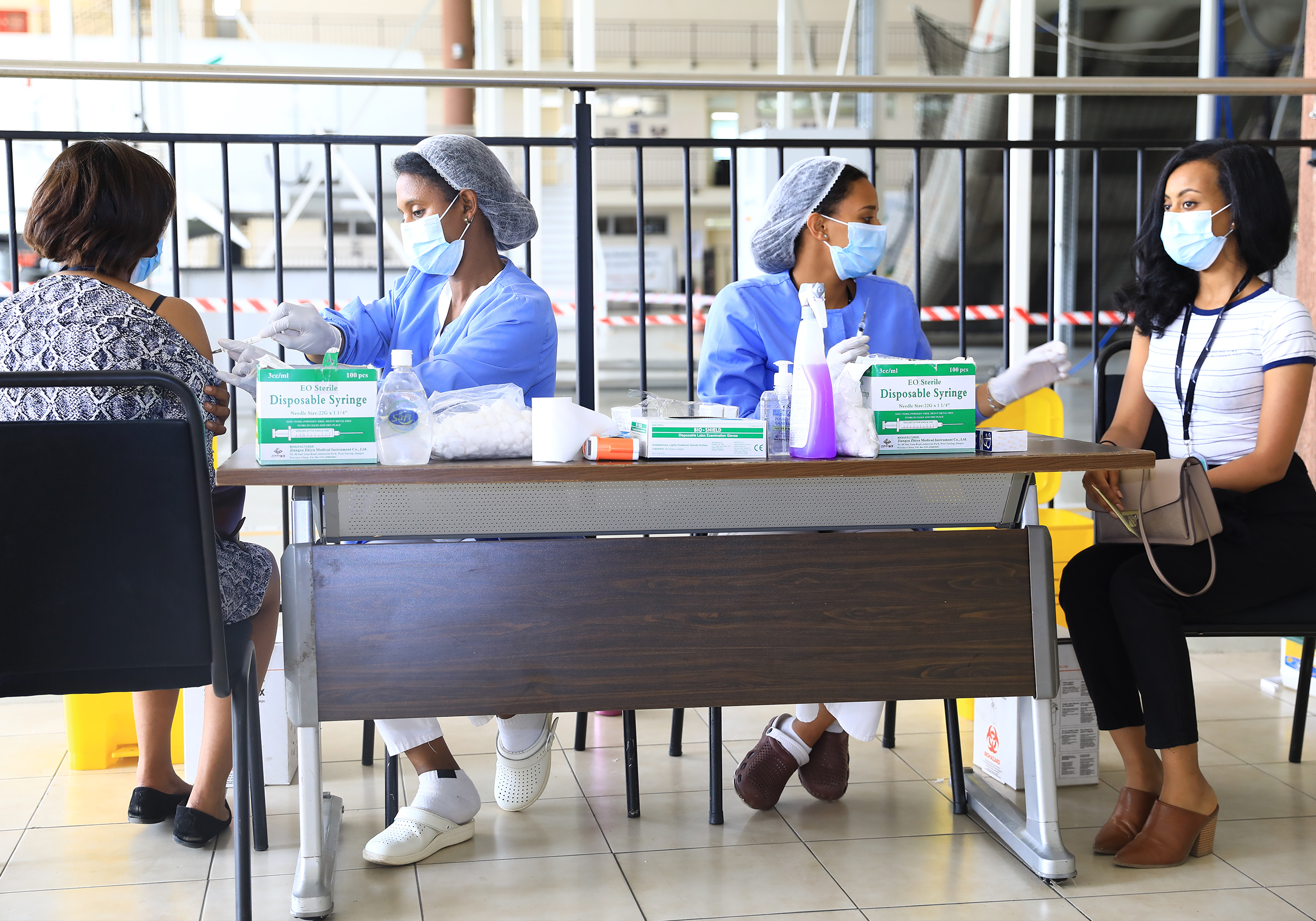 Ethiopian Airlines Group CEO, Mr. Tewolde GebreMariam, said, "I am happy to announce that we have imported COVID-19 vaccination for our group employees. Safety is always our top priority and vaccination of our employees will enhance the safety of our colleagues and customers onboard and on the ground. Vaccination of employees will increase passengers' confidence to fly with us. We will continue to implement all mandated safety measures and the vaccination will supplement those preventive measures. This is a big milestone in our fight against the pandemic and we hope to welcome our passengers with fully vaccinated employees in flight and on ground."
Ethiopian has been implementing safety measures to protect its customers, staff and partners. It set up its own COVID-19 testing and isolation center for staff to prevent the spread of the virus and to ensure employees' wellbeing and safety. In addition, Ethiopian has launched a high-end COVID-19 testing lab at its main hub, Addis Ababa Bole International Airport, to revitalize the passengers' business by creating seamless travel experience that includes COVID-19 testing to passengers that are departing or transiting via Addis Ababa.
Ethiopian continues to transport COVID-19 vaccines all over the world and it has transported more than 27 million vaccines to over 24 countries so far.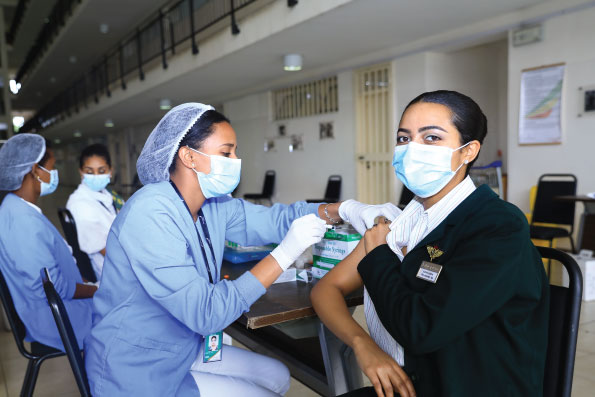 Note to Editor
About Ethiopian
Ethiopian Airlines (Ethiopian) is the fastest growing Airline in Africa. In its seventy-five years of operation, Ethiopian has become one of the continent's leading carriers, unrivalled in efficiency and operational success. Ethiopian commands the lion's share of the Pan-African passenger and cargo network operating the youngest and most modern fleet to 127 international passenger and cargo destinations across five continents. Ethiopian fleet includes ultra-modern and environmentally friendly aircraft such as Airbus A350, Boeing 787-8, Boeing 787-9, Boeing 777-300ER, Boeing 777-200LR, Boeing 777-200 Freighter, Bombardier Q-400 double cabin with an average fleet age of five years. In fact, Ethiopian is the first airline in Africa to own and operate these aircraft. Ethiopian is currently implementing a 15-year strategic plan called Vision 2025 that will see it become the leading aviation group in Africa with Seven business units: Ethiopian International Services; Ethiopian Cargo & Logistics Services; Ethiopian MRO Services; Ethiopian Aviation Academy; Ethiopian ADD Hub Ground Services, Ethiopian Airports Services and Ethiopian Express Services (Domestic). Ethiopian is a multi-award-winning airline registering an average growth of 25% in the past seven years.
Email: CorporateCommunication@ethiopianairlines.com
Tel: (251-11)517-8913/165/529/
Web: https://www.ethiopianairlines.com/et
Social Media
Facebook: https://www.facebook.com/EthiopianAirlines
Twitter: https://twitter.com/flyethiopian
Instagram: https://www.instagram.com/fly.ethiopian/
LinkedIn: https://www.linkedin.com/company/48846/admin/
Telegram: https://t.me/ethiopian_airlines