Ethiopian Airlines introduces a new "book on your Mob App, win a free ticket, free upgrade or extra baggage" award for its esteemed customers who book their international flights on their Mob App. Download Now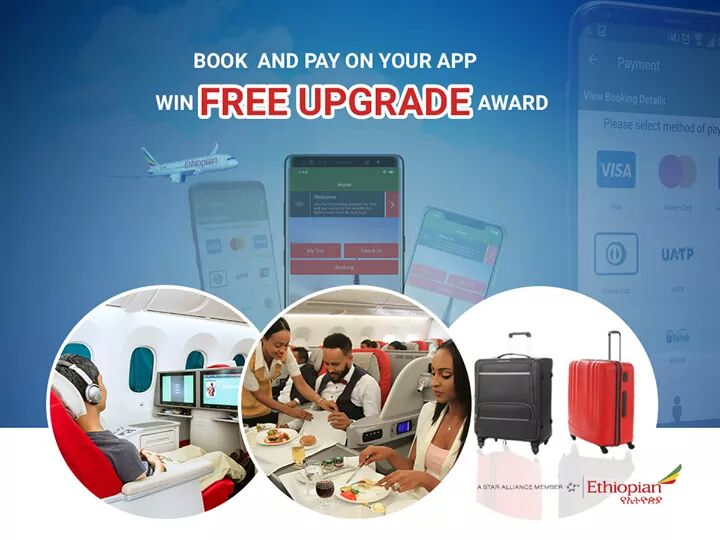 Terms and conditions Apply:
Passengers should purchase air tickets through the mobile app for their international flights only departing from Africa cities.
Winners will be rewarded one of the below benefits based on their preferences.
Free ticket
Free upgrade
1 pc Extra baggage
On weekly basis, 3 winners will be identified through random raffle prize draw and announced via a Facebook post.
The ticket should be issued through the Mobile App only.
The program will consider only PNRs booked from May 19th to June 15th, 2018.
The travel date is valid for six (6) months.
Both economy class and business class passengers could win the raffle and get a free ticket, free upgrade or 1 pc extra baggage.
Winners of the campaign are required to send us their email address and picture along with the experience they have had so that we will post winners' experience on our social media outlets.
The raffle prize will be drawn and announced via Facebook on the dates; May 28th, June 4th, June 11th & June 18th