In line with its vision 2025 strategic road map, Ethiopian Airlines Group has invested USD 100 million in breakthrough expansion and upgrading its Aviation Academy.The scale and scope of the expansion seals the Academy's position as the largest and the finest Aviation Academy in Africa with annual intake capacity of 4,000 students.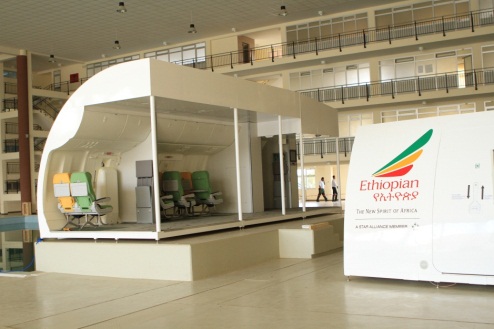 Ethiopian airlines Aviation Acadamy simulator
Ethiopian airlines aviation Acadamy HR building
The new Ethiopian Aviation Academy has many class room buildings. The Technical block is housing the Pilot Training School and the Aviation Maintenance Training School; while the Commercial and Leadership block accommodates the Inflight Services Training School, Commercial and Ground Services School and Leadership School. It also has separate Administration building, workshops, auditorium, students' dormitory and large cafeteria. As an ATO (Authorized Training Organization), the B-777, B-787, B-737, B-767/757 and the Q-400 full flight simulatorswhich enables the academy to offer full type rating trainings for pilots.
Currently, the academy hasthe best aviation training technology like full range of fleet cabin emergency, evacuation and door trainers fitted with standard swimming pool for cabin crew ditching exercises and more than 20 pilot training aircraft, the finest expertise, dedicated and experienced instructors and a perfect environment for students.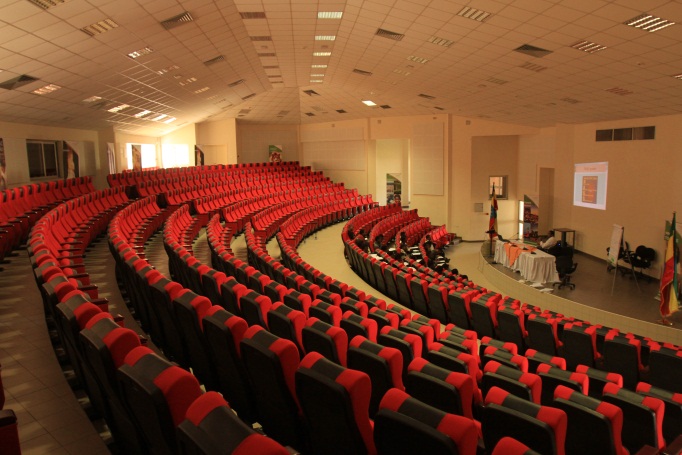 Ethiopian aviation Acadamy session Building
Mr. Tewolde GebreMariam, Group CEO of Ethiopian said, "Education is the greatest equalizer in today's global village. We are proud to be in a position to avail the latest and next generation aviation technology training machines and facilities where we can train the continent's youth and prepare them for the 21st century African Aviation development. The Ethiopian Aviation Academy is positioning itself to be the catalyst leader in aviation training technology in supporting the African Union to realize its vision 2063"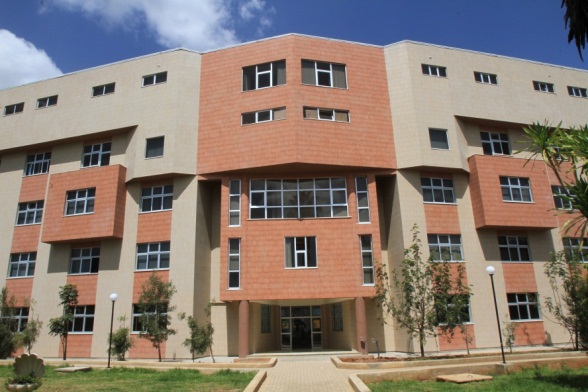 Ethiopian aviation Acadamy Maintenance and Pilot Scool
Ethiopian aviation Acadamy swimming pool