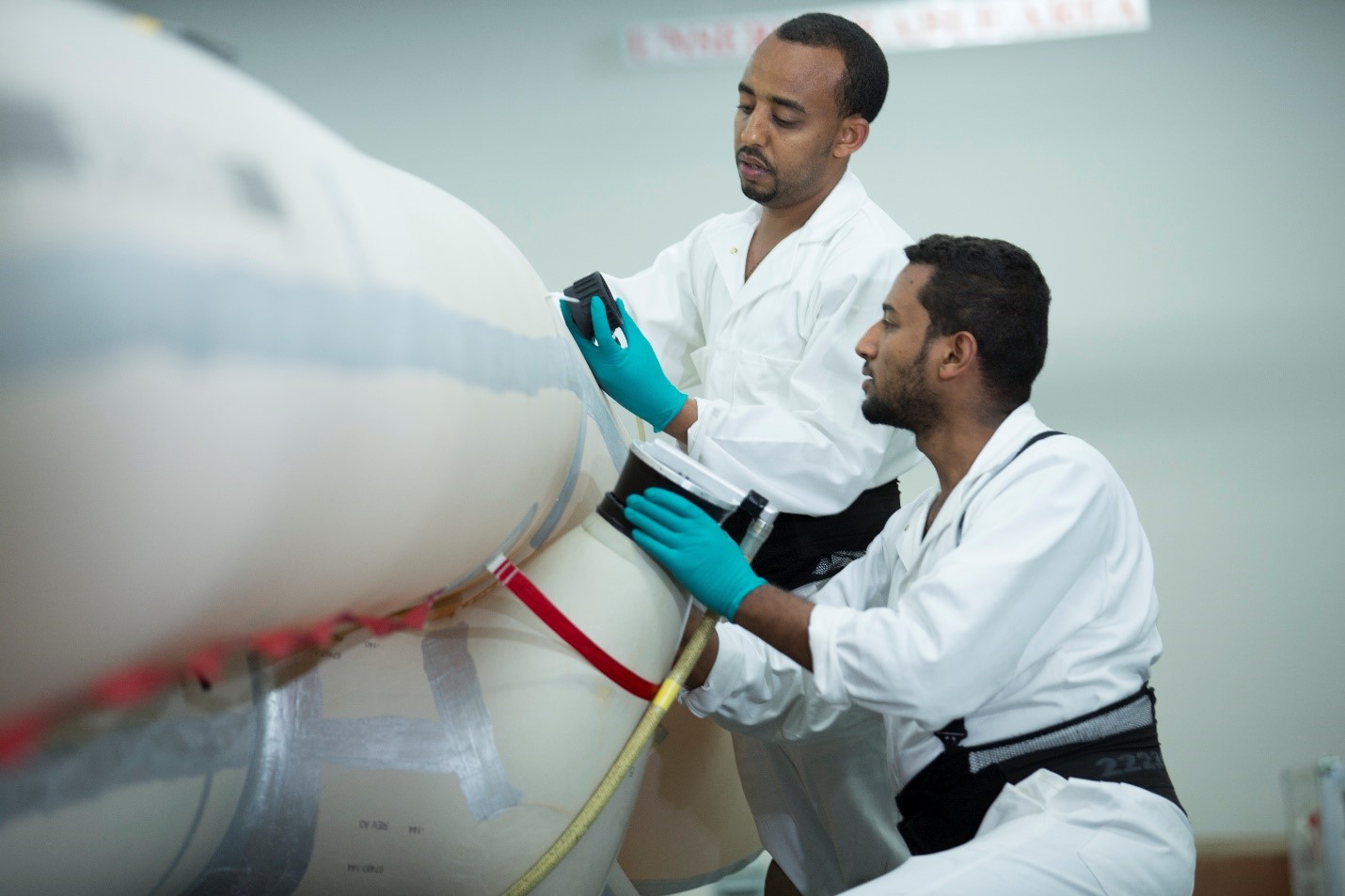 ET-MRO has a number of component maintenance shops with 1000+ FAA/EASA approved capabilities. Below is the list of specialized component maintenance shops with different scopes of work.
Hydraulic & Landing Gear Components
Bottle shop
Wheels and Brakes
Avionics (Instrument, Radio, Galley,
Battery and Electric)
IFE components
Mechanical components
Emergency Survival Equipment
Interior components
Water and waste system components
Propeller Blades, hubs and spinners*
*ET-MRO is the only Dowty-approved repair and overhaul facility in Africa for DHC-8 Q series aircraft
propeller blades, hub and spinner.
https://dowty.com/news/dowty-quality-mro-facility-at-ethiopian-airlines/