ETHIOPIAN MRO CALIBRATION LABORATORY

Ethiopian MRO Calibration Laboratory is accredited in accordance with the recognized International Standard ISO/IEC 17025:2017 and provides calibration services for Test tools, Measurement equipment and various Aircraft unit test benches.
This accreditation demonstrates technical competence for a defined scope and the operation of a laboratory quality management system (refer to joint ISO-ILAC-IAF Communiqué dated April 2017).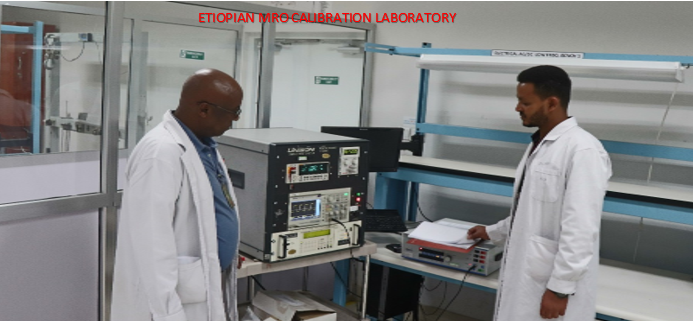 The Laboratory provide accredited calibration service for
- ELECTRICAL DC/LOW FREQUENCY
DC, AC Voltage: measure and generate
DC, AC Current: measure and generate
Resistance: measure and generate
Capacitance: measure and generate
-Dimensional Metrology
Length
- Thermodynamics
Temperature and Relative Humidity
-Mass and Mass Related
Pressure: pneumatic and hydraulic
Torque
Force
In addition to the above discipline the laboratory can also provide calibration for RF Measurements, Scales and Balances.
Calibration Service can be provided in our permanent laboratory or on-site upon customer's request.